Sometimes, we all want a little romance in our lives, but not all of us know how to get where we're going. Make Romance.com
offers ideas and suggestions to help you be more romantic.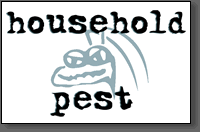 The best hard rock band in all of Western New York.
Rochester Falconcam – Mariah and Kaver have successfully raised six clutches together
atop the Kodak Office building in Rochester, NY (Mariah and her previous mate,
Cabot-Sirocco, raised 4 clutches together before Kaver replaced him). Typically, Mariah and Kaver
arrive at the scrape in April, and the eyases have completed their fledging by the end of June.
How Stuff Works - pretty self-explanatory

I collect Hard Rock Cafe Key Chains so I have to give a shout out to the